Entrepreneurship is one of the most roller-coaster experiences ever as it offers a unique opportunity to birth ideas, create a product, and impact others' lives. However, before embarking on any entrepreneurial pursuit, one must consider the financial implications of taking such a leap into the business world. This article discusses such costings for setting up a cannabis dispensary.
Lately, the cannabis industry has witnessed a tremendous boom with experts projecting that the industry will accumulate over a billion dollars by the end of the year 2020. With such a dramatic increase in value and interest in the cannabis world, more people seek ways to maximize the potential.
But the first and most significant question to ask as a beginner is, "How much will it cost to set up the dispensary?". This question seems quite straightforward, right? I mean, we could get a figure and work towards it, right?
It's not that simple!
While it might be easy to arrive at a single figure (cumulatively), several layers of costings and monies are involved at different stages of setting up this venture. Together we will unearth these layers, learn how to set up the best dispensary, and guess what? We will do it most affordably and excitingly, so let's get started.
Start-Up Cost/Initial Capital Requirements
The start-up cost for most dispensaries is between $150,000 – $2 million, but this doesn't mean you have to get $2 million before starting your dispensary (this is to show you the start-up cost range).
You may not spend up to $2 million, except you are considering setting up a vast dispensary, and your budget will play a huge role in determining your final capital.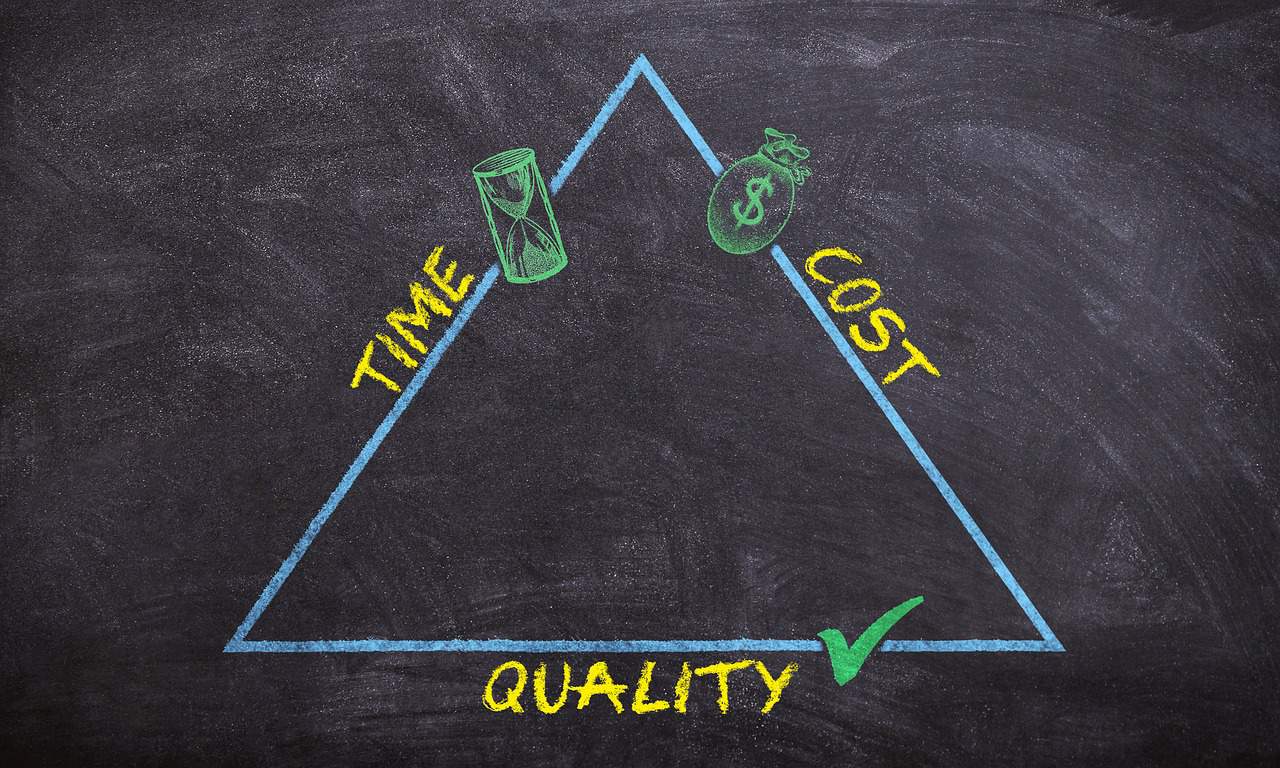 The start-up range varies from state to state. For example, while the minimum in Arizona is $150,000, the minimum in Nevada is $250,000.
You can start up your dispensary with way fewer funds if you prioritize the most crucial parts of the process and minimize other overhead costs. This general cost covers the application fees for getting a license and purchasing the structure for your dispensary and hiring employees.
The capital requirements also prove that you can financially handle the business in terms of operations (some states require this proof before your cannabis business begins). The "Proof" here could be liquid assets that will keep the company afloat in difficult times.
You must consider funds that will cover ordering equipment for the registered marijuana dispensary, security, marketing, purchasing products at a wholesale level, and other additional expenses. It is always essential to know the range of your general costs first before getting down to the specifics as this gives you an idea of the amount of money you "Might" spend on this journey.
There is a breakdown of some of the individual start-up costs and what they entail below, as these aspects will constitute parts of your dispensary budget.
Application and Licensing Fees
Licensing and application fees are a crucial part of the costs required for setting up a dispensary as these are ways through which the government can regulate the industry. More so, if you want to grow weeds in the dispensary, then you might have to get additional production licensing fees.
Your dispensary license will also be renewed annually to maintain business operations, and the fees differ from state to state. Again, the average amount of money to be spent on obtaining your license is pegged at $5,000. The amount of money paid will give you the "Greenlight" to start your dispensary.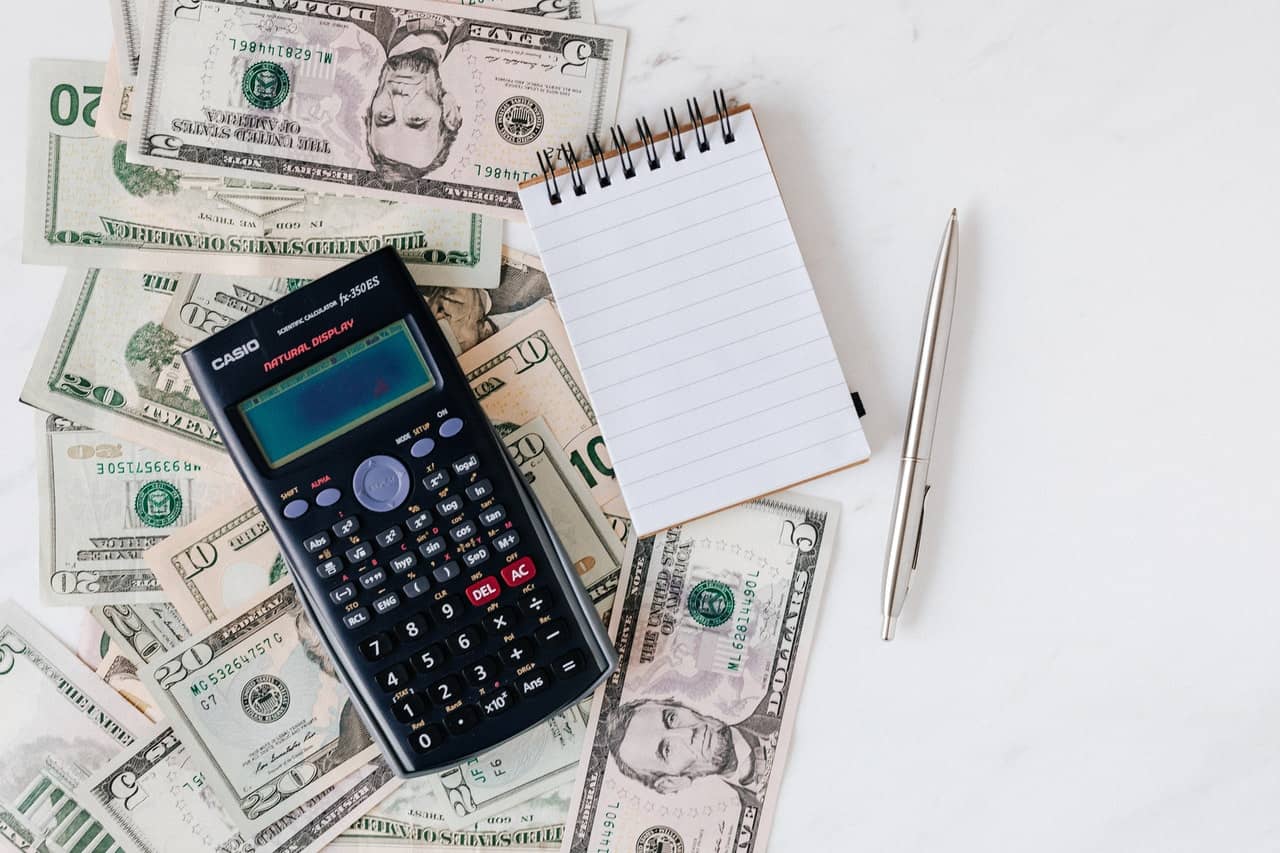 The initial license fee is non-refundable, and the prices to be renewed yearly range from $1,000 – $10,000. Every state also has its peculiar licensing process aside from the costs. You should discover what is required in your country just in case there are other additional licensing charges.
After paying the initial licensing fee and getting approved at the local level for your marijuana business, you might have to wait for six months to one year before getting the state license. During that waiting period, you will undergo background checks and pay legal fees.
Dispensary Rent / Location
Location is an essential factor when setting up your licensed dispensary as there are strict rules regarding where you can site your structure, which will affect the price you pay. For example, the law stipulates that dispensaries shouldn't be situated close to schools, by other dispensaries, close to religious institutions, or in residential areas.
If you set up shop in a high-brow business area in the city or a more easily accessible place, you will surely pay a higher rent because of the advantages the community offers.
Consider an area with excellent visibility such that the structure can market itself to passersby even before deploying your marketing strategies. The choice location should be easily accessible to the markets and suppliers to get materials, tools, and ingredients for the dispensary.
You can either buy the structure or rent (depending on your budget), but most ideally, it is advised that you rent the structure. The size, rental value, and owner's offer will determine the building's price, but on an average level, you should plan to pay between $500,000 to $100,000 rent annually (asides security).
Now aside from the lease itself, there will be remodeling costs for the structure as it must suit the standard for dispensaries set by the state and licensing offices.
Although lots of companies are leveraging on e-commerce for sales, having a brick and mortar store is still crucial mostly for enabling business operations. Interestingly, for some individuals to open their dispensaries, the most prominent challenges they face are landlords unwilling to rent properties for a dispensary.
Some landlords don't like the idea of leasing their structures for such purposes, so when searching for a rental space, be prepared for some rejections; otherwise, it isn't so tricky getting the ideal location for your dispensary. Please set some monies aside for making the store customer-friendly, welcoming with a contemporary look.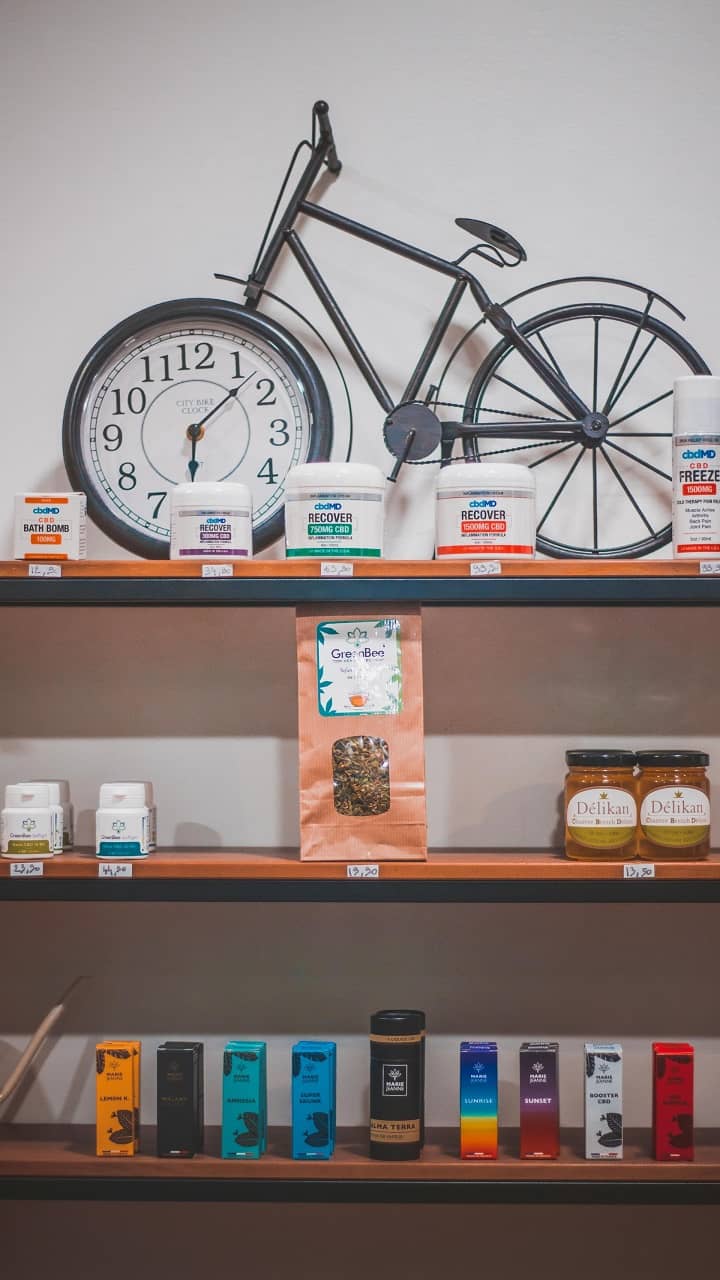 Staff Costs
You need diligent staff members, and that also costs money!
Human resources have always been pivotal in setting up any business, and a dispensary is no different. Even if you know how you want your dispensary operated, you will struggle to bring those ideas to fruition without people.
More so, the cannabis industry offers lots of employment opportunities, but the owner of the dispensary is responsible for managing such processes, and funds are required. It would help if you had dedicated, skilled, and well-trained employees ready to take the business from start-up to conglomerate level.
Employees must be paid their wages, and this is not an idea you consider when you hire them: you've got to have a payment plan in place as you kickstart operations. The number of staff under your dispensary's employ will be determined by its size and the number of roles you seek to fill.
You will typically consider security, directors, store managers, budtenders, supervisors, and marketing staff (if any). On average, the employee's salaries will be pegged at $250,000 annually (based on calculations from the industry's standard).
However, you may have to train the staff you recruit on individual business ethics and how you want your business operations handled excellently in some cases. While it is advised to look out for people who have worked in a dispensary before, in some cases, you may get skilled hands who are ready to learn on the job, but they will require training.
Ongoing Costs (Day-to-Day Costs)
The recurring fee required for setting up a dispensary doesn't start or end with the initial capital cost because you also must consider what we call "Ongoing costs." These are day-to-day expenses that make up the operational cost of the dispensary. Now the fact that it is termed "Ongoing costs" doesn't mean you have to wait until your dispensary operations kick-off before figuring out the finances involved.
As previously mentioned, you need to understand everything about funding from the start, and operational costs are like the connections between blood and veins in our bodies. These are costs that require funds that will either make or mar your dispensary experience.
There are several aspects of everyday costs for running the dispensary: marketing (we will discuss this in detail below), inventory, security, electricity bill, sanitary bill, etc. Starting with security, marijuana dispensary owners are intentional with top-notch security because of the business's risks. The primary security cost for a dispensary begins at $50,000.
Inventory entails daily records of the amount of weed available at the dispensary, how much of it will be sold in a day, and how much it will remain for subsequent sales. Keep a close eye on your inventory because it is at the heart of your business operations, and this explains why you must know how much is always required to have weed in stock.
Based on trending prices, a pound of weed is $1,500/lb (please note that market prices are always volatile). But let's use this price as an example: this realization that you must have the number of pounds you usually sell daily available at the dispensary. So, if you will sell 5 pounds, for example (which makes up your inventory), you will multiply that figure by $1,500 and arrive at $7,500. The catalog also includes packaging supplies such as labels, which makes up a significant part of your operational costs.
Tools, equipment such as POS Systems, electricity, and sanitary bills are also parts of your ongoing operational costs. The Point of Sale device (POS) is crucial because it helps you leverage technology for ease with payments (most customers also prefer using a POS).
You will also need electronic equipment such as a computer for record-keeping and a video menu board that displays your offer. While the electronics can set you back by $30,000, you will also have to plan for furnishing and dispensary interior design, which could cost up to $10,000.
Sanitary and electricity bills will inevitably vary based on how you use energy in your dispensary (more substantial orders will lead to more electricity usage and vice versa). Sanitary bills do not rack up a lot of funds. Still, there are also crucial parts of the operational costs because your dispensary must adhere to regulators' sanitary standards. You will thrive better in a clean space (don't you agree?)
Marketing and Advertising Costs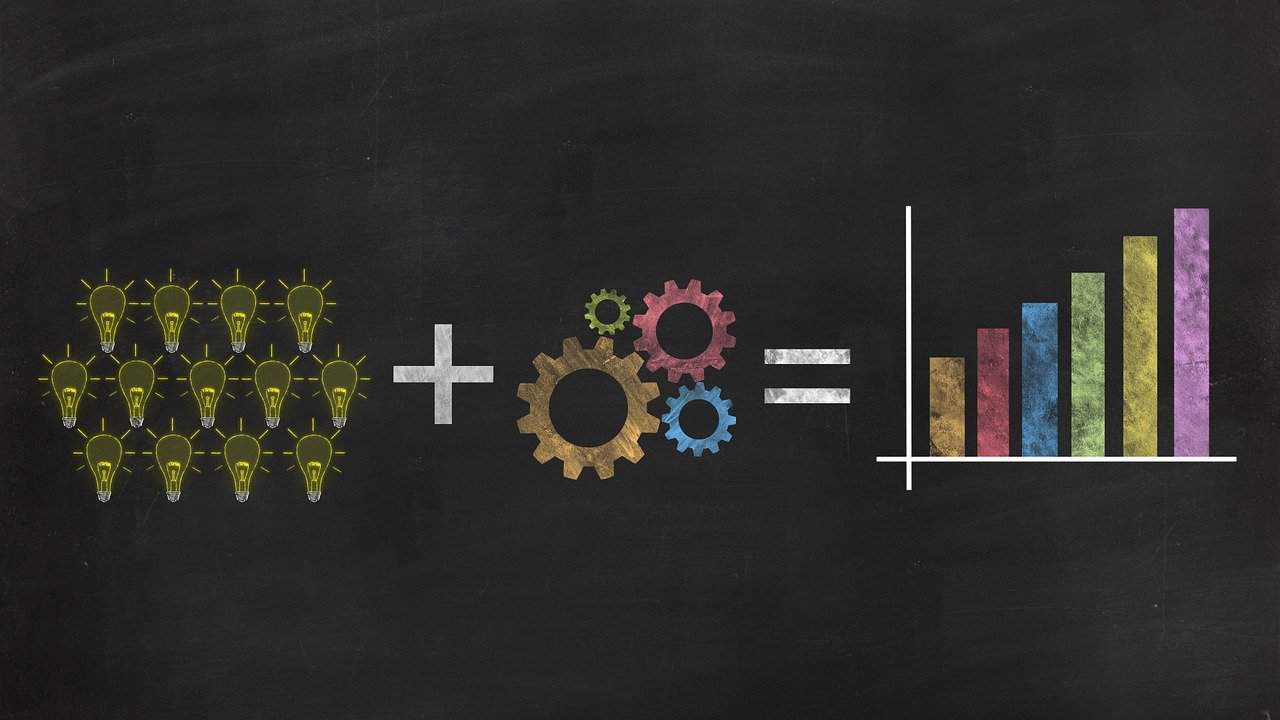 Lastly, marketing is essential when setting up your dispensary because that is how people will know that you have a product to offer (you need customers, and this is where marketing becomes crucial). Your marketing plan should encompass online and offline platforms with the online aspect comprising a website and social media handles.
Offline marketing plans focus on traditional advertising means, including one-on-one marketing processes, ads in legal print materials, and other means of offline ads. Marketing costs could start at $25,000 to $70,000 (this includes hosting a website).
Why stress the importance of having an online dispensary presence? We do because customers are seeking ease with their purchase in today's digital world, and the fastest way of making swift sales is through online marketing.
Your marketing efforts' intensity will determine the amount of revenue your dispensary generates because it is not enough to have a "Fantastic" product or one you believe will change the industry. People need to know about it, use it, and stay loyal to your brand.
Your marketing efforts should be all about your brand, which entails showcasing your business ethos, colors, digital presence, and consistency. You can dramatically reduce your marketing budget, being actively engaged in social media instead of being passive.
No one wants to start a business and fail after investing time and resources to make it work, and to succeed with your dispensary, you must cover all aspects of the financial side as outlined above. You don't have to achieve all of it simultaneously, so take your time, understand the primary requirements, and take it one step at a time.